Selections from Our Private Tours
Private Tours
We are pleased to present a selection of themed private tours led by our expert guide Serif Yenen or highly skilled team members. These tours can be either driving or walking private tours, and cover a variety of captivating themes. Our handpicked itineraries showcase the very best and most exclusive aspects of Istanbul, providing unparalleled access to its cultural treasures and local wonders. In the event that Serif is already booked, our competent guides from his team will step in to ensure an equally enjoyable experience.
Tailor-made (Customized) Private Tours
In addition to our themed tours with fixed prices, we also offer Private Tours. If our pre-designed tours do not exactly match your preferences, or if you would like to go at your own pace and visit specific places of your choice, our Customized Private Tours are the perfect option. We will arrange for pick-up from your hotel, and if feasible, we can also explore the possibility of using public transportation based on your hotel's location.
.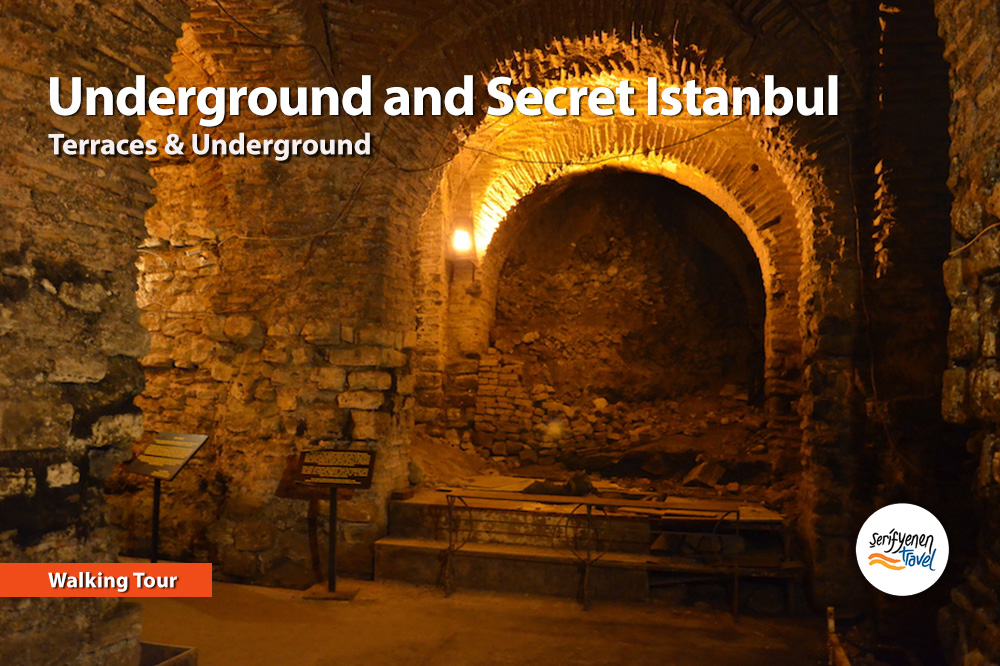 Underground and Secret Istanbul (Roofs-Terraces & Underground)
An Off-the-Beaten Walking Tour of Underground and Secret Istanbul covers roofs-terraces, underground discoveries and Byzantine Great Palace, cisterns, hans around the Constantine Forum and the Grand Bazaar area.
Seven Hills of Istanbul and
Theodosian Walls
A Driving Tour covering all seven hills of Istanbul, former Constantinople. Driving & Walking Tour with Serif Yenen or one of his colleagues from the Serif Yenen Private Guides Team. Seven has always been a mystical number and a favorite digit…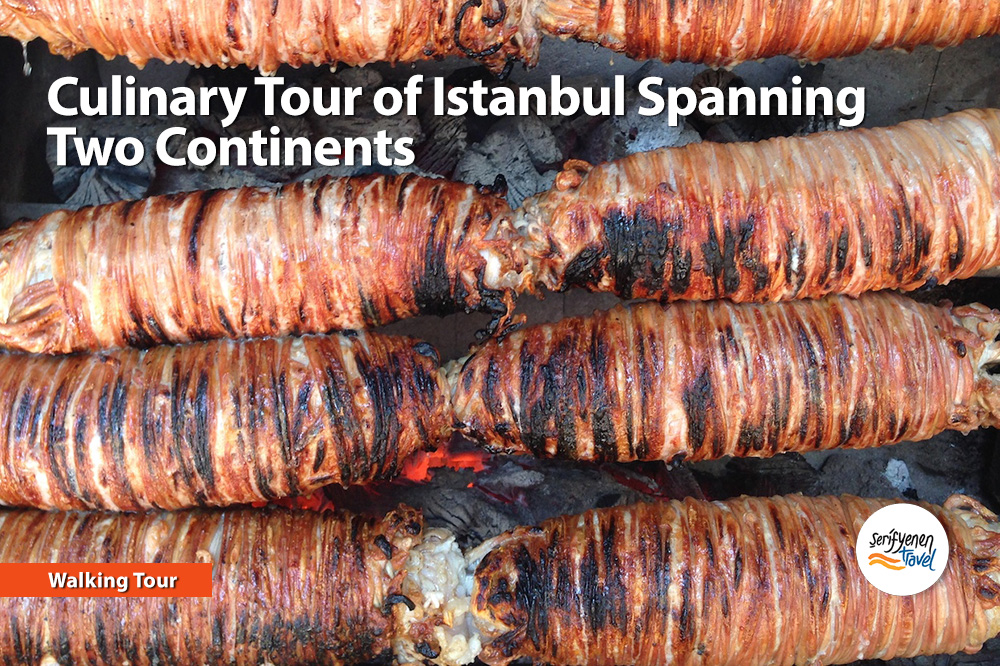 Culinary Walking Tour of Istanbul Spanning Two Continents
This is a culinary tour spanning both the European and Asian sides of Istanbul with various forms of public transportation. It is not only food, but also cultural and historical places will be covered. Istanbul is one of the most unique cities…
Culinary Walking Tour of Istanbul
(Short Version)
This is a short culinary walking tour of Istanbul which can also be conducted in the late afternoon or evening. It covers the area of Istiklal pedestrian street near Taksim Square.
Culinary Tour Highlighting
Architect Sinan's Famous Works
Backstreet Food Tastings Combined with Architect Sinan's Famous Mosques. On this tour you will you will see backstreets, taste delicious street food and visit beautiful monuments.
Discovery and Shopping Walk in and
around the Grand Bazaar
This walking tour will cover not only inside the Grand Bazaar, but also the backstreets and hans outside. You will discover parts which you would never be able to go on your own.
Private Walking Tour
of Highlights in Istanbul
Private Walking Tour of Highlights in Istanbul like the Blue Mosque, Hagia Sophia-Ayasofya Mosque, Topkapi Palace, Theodosius Cistern and Grand Bazaar are all covered in this …
Short Walking Tour of
Highlights in Istanbul
PHighlights of Istanbul like the Blue Mosque, Hagia Sophia-Ayasofya Mosque, Theodosius Cistern and Grand Bazaar are all covered in this short private walking tour.
Byzantine Istanbul Tour
1
Private Walking Tour of Byzantine Istanbul Tour highlighting Byzantine monuments, ie Hagia Eirene, Hagia Sophia, Church of St Sergius and Bacchus, cisterns and palaces.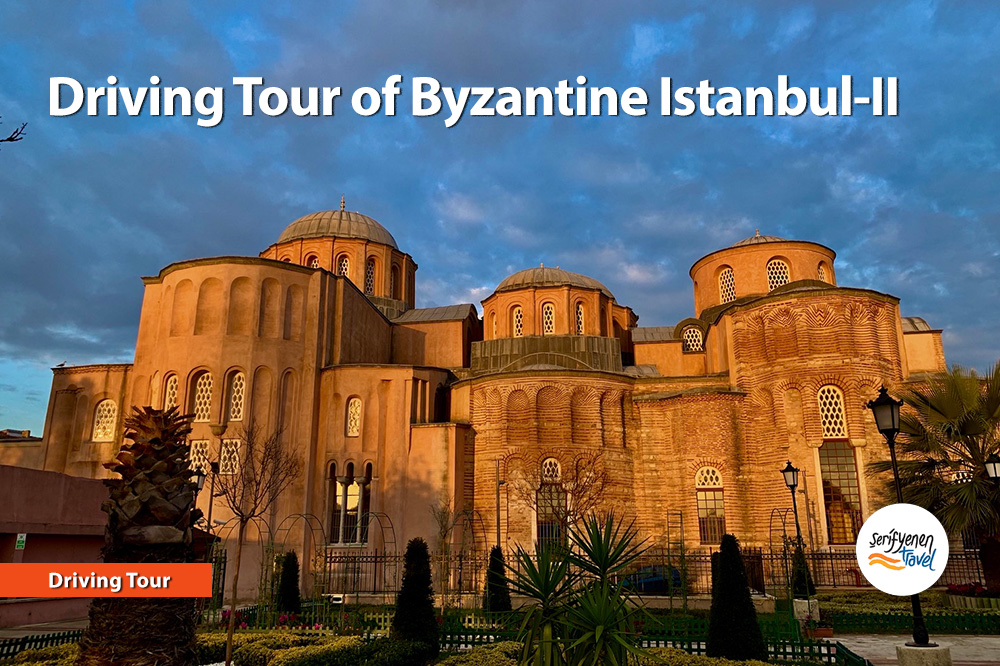 Byzantine Istanbul –
2
Private Driving Tour of Byzantine Istanbul highligting Byzantine monuments, ie Theodosian Walls, Pantokrator Monastery, churches, cisterns, aqueducts and palaces.
Walking Tour of
Ottoman Istanbul
Private Walking Tour of Ottoman Istanbul highlighting Ottoman monuments,Topkapı Palace, Blue Mosque, Grand Bazaar, Süleymaniye Mosque and …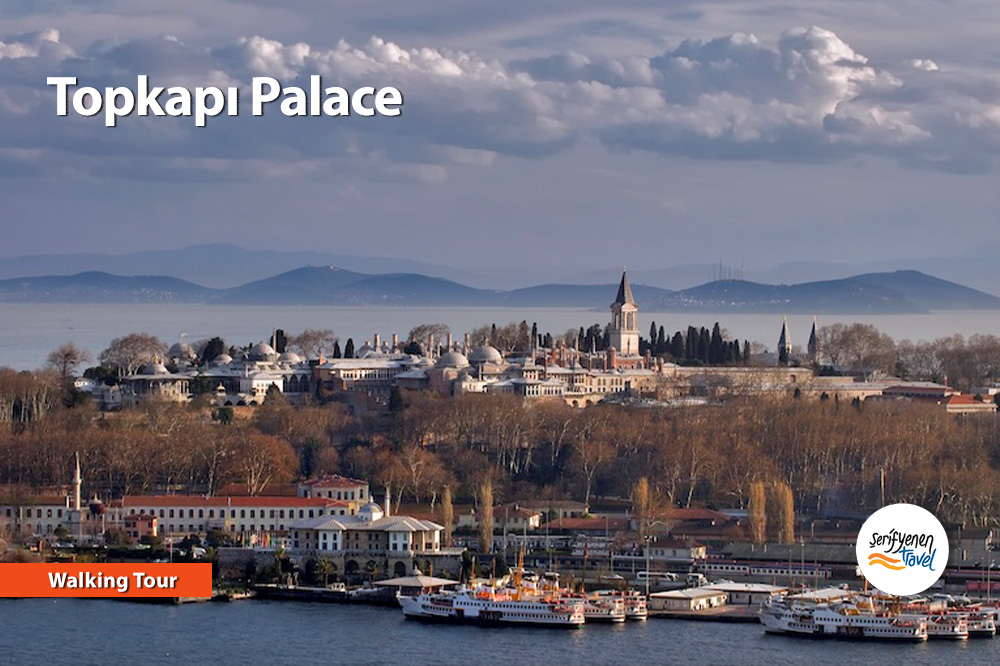 Topkapı Palace
Tours-
Private Walking Tour of the Topkapi Palace (topkapi harem tour) is a comprehensive tour covering all parts of the Ottoman Palace. Topkapı Palace is a private walking tour
Aqueducts of
Istanbul
A Driving Tour covering all major Byzantine and Ottoman aqueducts in Istanbul. Throughout history Constantinople has always lacked sufficient
We Organize Private Tours
We organize tours to many locations with historical or natural beauties in Turkey and Istanbul. Although our tours are tours with certain prices and scopes, we organize personalized and customized private tour ↗s in line with your request.
Planning a tailor-made private tour in Turkey
Planning a tailor-made private tour in Turkey can be an exciting and rewarding experience. Turkey is a diverse country with a rich history, stunning natural landscapes, and vibrant culture. To create a customized private tour, follow these steps:
Define Your Goals and Interests:

Start by determining your interests and goals for the trip. Do you want to explore historical sites, relax on the beach, experience local cuisine, or all of the above?
Consider your budget, the duration of the trip, and any specific preferences, such as the type of accommodations you prefer.

Choose Your Destinations:

Turkey offers a wide range of destinations to explore. Some popular options include Istanbul, Cappadocia, Ephesus, Pamukkale, Antalya, and the Turkish Riviera.
Research each destination to understand what it offers and how it aligns with your interests.

Select Your Travel Dates:

Decide on the time of year you want to visit, taking into account factors like weather and peak tourist seasons. Spring and autumn are often considered ideal for travel in Turkey.

Determine the Duration of Your Trip:

Decide how long you want to spend in each destination. Ensure you have enough time to explore without feeling rushed.

Find a Reliable Tour Operator or Travel Planner:

Look for reputable tour operators or travel planners who specialize in customized private tours in Turkey. Read reviews and ask for recommendations from friends or online travel communities.

Discuss Your Preferences:

Contact the tour operator or travel planner to discuss your preferences, interests, and budget. They can help you design a personalized itinerary.

Craft Your Itinerary:

Work with your tour operator to create a detailed itinerary that includes the destinations you want to visit, activities, accommodations, and transportation arrangements.
Consider including both well-known attractions and off-the-beaten-path experiences to get a comprehensive feel of the country.

Accommodation:

Choose accommodations that suit your preferences, whether it's luxury hotels, boutique inns, or unique stays like cave hotels in Cappadocia.

Transportation:

Decide on how you'll get from one destination to another. You can use domestic flights, private transfers, or even consider renting a car with a driver.

Activities and Experiences:

Plan specific activities and experiences based on your interests. This might include guided tours of historical sites, hot air balloon rides in Cappadocia, cooking classes, or relaxation on beautiful beaches.

Food and Dining:

Turkey is known for its delicious cuisine. Ensure your itinerary includes opportunities to savor local dishes at reputable restaurants and street vendors.

Budget Planning:

Create a budget that includes all aspects of your trip, including accommodations, transportation, meals, activities, and souvenirs.

Travel Insurance:

Don't forget to purchase travel insurance that covers unexpected events like cancellations, medical emergencies, and lost luggage.

Visa and Documentation:

Check the visa requirements for Turkey and ensure you have all necessary documentation in order.

Stay Flexible:

While it's important to have a well-planned itinerary, be open to adjustments based on local recommendations and unexpected opportunities.

Enjoy Your Trip:

Once your tailor-made private tour is planned, relax, and enjoy your adventure in Turkey. Immerse yourself in the culture and savor every moment.
Remember that a tailor-made private tour offers the flexibility to explore Turkey at your own pace while enjoying personalized experiences tailored to your interests.