Private Istanbul Tour with Serif Yenen
Hagia Sophia with Private Istanbul Guide
Kariye Museum with Private Istanbul Guide
Turkish Tour Guide (Istanbul Local Tour Guide)
Şerif Yenen (born 1963) is a Turkish tour guide, travel agent, guidebook author, international speaker-lecturer, trainer and travel destinations consultant. He is the Private Istanbul Guide. (Istanbul Local Tour Guide)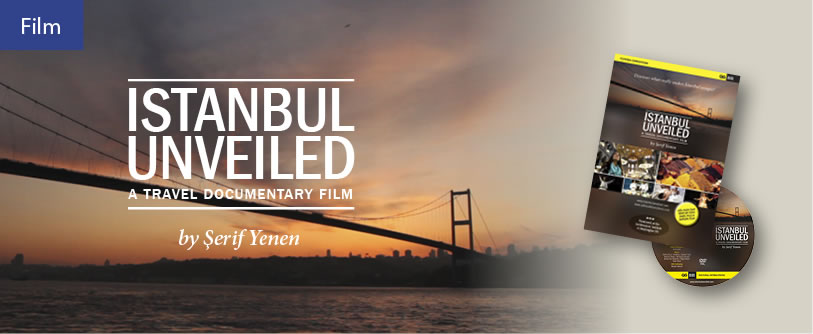 He broke new ground in the Turkish travel industry as a Private Istanbul Guide and wrote the famous English "Turkish Odyssey", known as "Turkey's first guidebook written by a Turk". This groundbreaking work brought him wide recognition and acclaim. In addition, Serif has authored numerous other guidebooks (Quick Guide Publications) that showcase his deep knowledge of Turkey's rich history, culture and travel destinations.
Turkish Travel Writer
Serif's guidebooks are not only popular with travelers, but are also used as textbooks or recommended reading material at various universities. His extensive and insightful writings have earned him a reputation as a trusted authority on Turkish travel and culture.
Şerif's articles and columns have been published in international magazines and national newspapers.
He also drew attention as the producer, director and writer of the acclaimed travel documentary "Istanbul Unveiled", which won eight international awards.
Turkish Travel Lecturer
A distinguished Smithsonian lecturer, Yenen has given several fascinating presentations at the Smithsonian Institution. As a Private Istanbul Guide, his areas of expertise include ancient civilizations of Anatolia, Turkish history, culture and travel. He has also been invited to share his knowledge in respected international academic societies such as Boston University and the Penn Museum, among others.
As a part-time instructor, Yenen has taught a number of interesting lectures on Turkey's Cultural Heritage, Travel Writing and Blogging, Anatolian Civilizations and Tourist Guiding at both Bilgi and Boğaziçi Universities for several years. His passion to share his expertise in these fields is evident in his dynamic teaching style and commitment to educating students about Turkey's rich cultural heritage and history.
With over thirty years of experience in the Turkish travel industry, Serif is an experienced travel manager who manages his own travel agency duly registered with the Turkish Ministry of Tourism and Culture.
Organizes VIP Tours and Luxury Travel Experiences for Celebrities and Notables in Istanbul and Turkey
His expertise is in organizing high-end tours, private tours, excursions, sightseeing tours, vacations and extraordinary adventures in Istanbul and throughout Turkey.
Serif's expertise extends to designing and arranging various tours, meetings, congresses, incentives, destination wedding and honeymoon arrangements anywhere in Turkey.
Pope Benedict XVI, who relied on his impeccable services, guidance services.
Continuing her passion for organizing private tours focusing on culture, history and culinary experiences, Serif also has a membership in Chaine des Rotisseurs, which showcases her passion for food.
Alongside his exceptional work in the travel industry, Serif actively shares his knowledge and experience via his live YouTube channel with fascinating videos on a variety of interesting topics: https://www.youtube.com/SerifYenen ↗
Thanks to his diverse talents and achievements, Serif continues to share his deep-rooted passion for Turkey's culture, history and travel experiences with a global audience, making a lasting impression on travel literature and media. (Istanbul Local Tour Guide)
You can find detailed information about Şerif Yenen on the About Private Istanbul Guide page and on Private Istanbul Guide Wikipedia ↗.