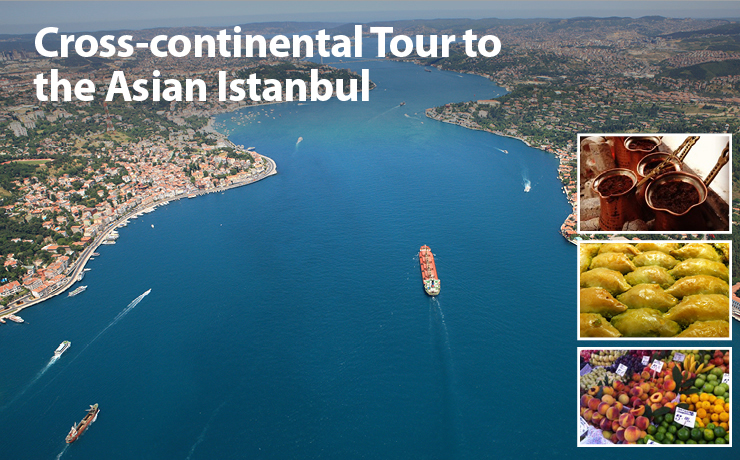 Cross-continental Tour to the Asian Istanbul
Istanbul is the only city in the world which is located on two different continents. Let us start the day in Europe, cross the Bosphorus Strait to reach Asia. No passports are required!
These are off the beaten paths and help us a lot in understanding the contemporary city. Very few travelers do these.
Meet at the hotel
Take a public ferry to Üsküdar in Asia
Walking tour in Üsküdar with visits to the market and Architect Sinan's Mosque
Dolmus (public transportation van) to Kuzguncuk
Walking tour in Kuzguncuk through the beautiful romantic streets
Taxi to the most modern mosque in Turkey by a woman interior designer, Sakirin Mosque in the Karacaahmet Cemetery
Public Transportation to Kadiköy
Market Street in Kadiköy
Lunch at a Local Gourmet Restaurant
Turkish Coffee Break
Back to Europe by public ferry from Kadiköy
Baklava Stop
Highlights:
Unique experience of two continents in one day.
Step on Asia.
Experience the traditional, commercial, architectural and social aspects of local life together.
Immerse into the local culture.
Visit off the beaten path and get to know the other face of Istanbul.
Go beyond the regular and become true travelers.
Learn about all these places from Serif Yenen, who is the author of one of the best cultural guidebooks of Turkey: Turkish Odyssey.
Serif will give you an orientation and overview on the map.
See how and where locals live.
You can ask all the questions you like.
You can bring your children. As a father of three children, I will find a way to approach to them.
Serif will recommend you good local gourmet restaurants.
Drink Turkish Coffee where locals have their coffee.
Taste the most delicious baklavas.